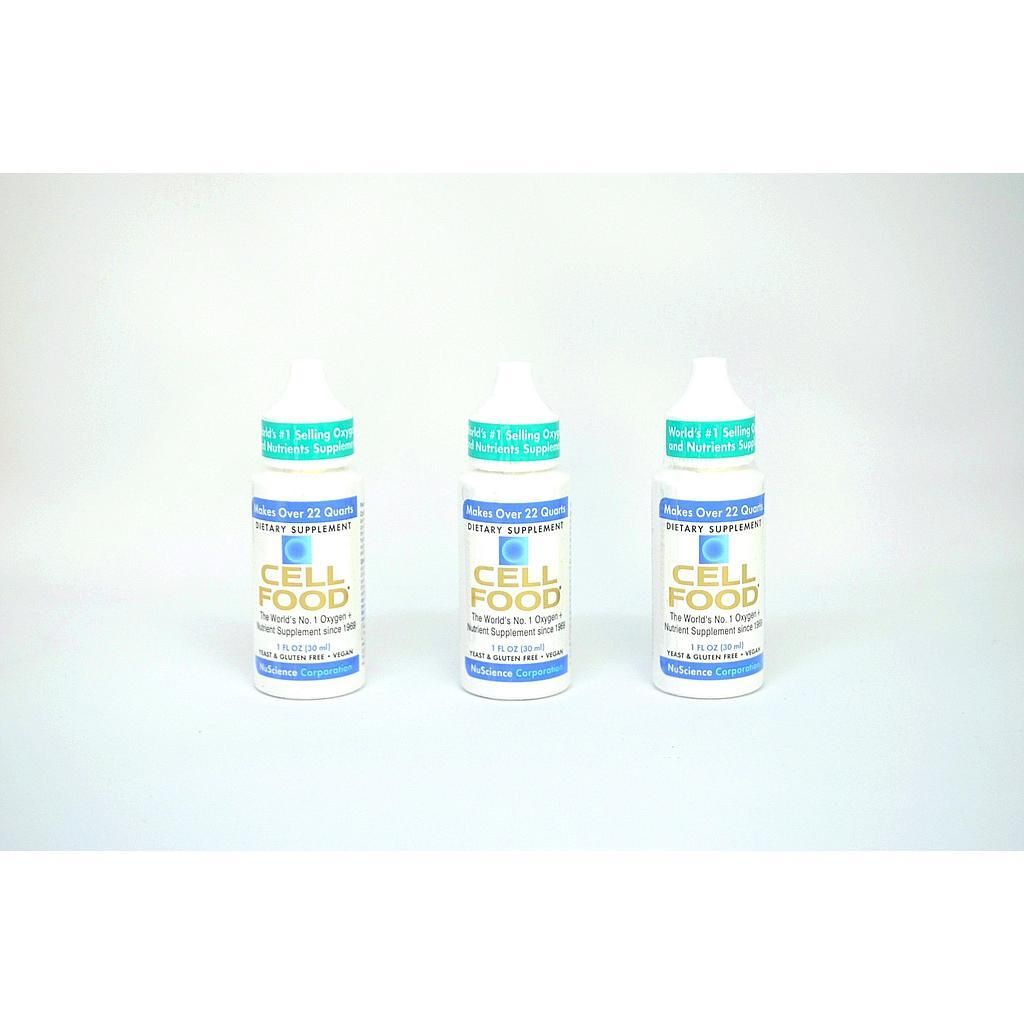 NU SCIENCE Cell Food 30 ml (3 pack)
Cellfood: a proprietary formulation of a super energized mineral concentrate. It naturally provides the highest levels of oxygen and hydrogen to the body, helping support overall improved energy, endurance and natural health.

Suggested Use

Mix 8 drops in 8 oz. of purified water or juice, taken three times per day-or mix 1 day's amount in water bottle and drink as desired during day. Take with or without meals. If any mild detoxification symptoms result, reduce dosage temporarily. No refrigeration needed.