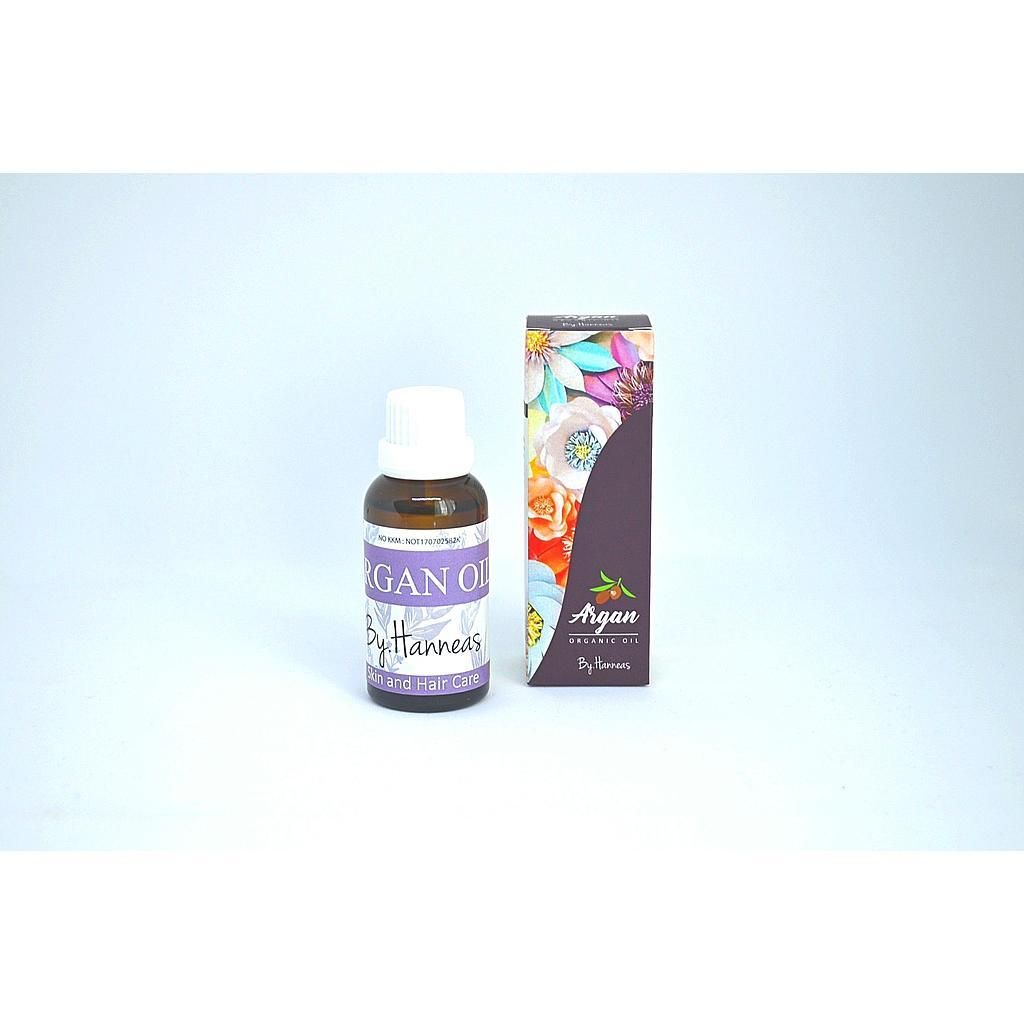 Hanneas 30ml Turkish Argan Organic Oil
Argan oil is most commonly used as a skin moisturiser to hydrate and soften skin. With its high vitamin E and fatty acid content, argan oil is the ideal product to give skin a natural boost. It absorbs easily and is non-greasy and non-irritating, which makes it a great natural moisturiser. It is easy to use all over the body, including the face and neck. Simply smooth a few drops into your skin using gentle rubbing motions, as you would any face and body lotion.

Argan oil is proven to make hair softer, silkier and shinier. It is the ideal hair conditioner, and it can even help to treat split ends and tame frizzy hair. Using argan oil to condition your hair is extremely easy.

Not only does argan oil act as an effective moisturiser, it can also give skin a youthful glow and reduce the visibility of wrinkles. Its anti-oxidant effect makes argan oil the ideal anti-aging product. It restores elasticity and leaves skin feeling plumper and softer. The best way to apply argan oil for the most prominent anti-aging effects is to massage a few drops into your face and neck before bed. It acts as a moisturiser and anti-ager all in one.

People suffering from dry skin or conditions such as eczema which can leave skin raw, flaky and itchy will benefit immensely from argan oil. The vitamin E and fatty acids in argan oil are excellent for repairing damaged skin and providing it with nutrients which will prevent further dryness and irritation. Argan oil also contains ingredients which soothe skin. Applying a small amount of oil directly to afflicted skin and massaging in gently can provide relief and encourage healing.

Applying a few drops of argan oil to skin afflicted by acne after cleansing and patting dry ensures that essential moisture and nutrients are introduced to clean, dry skin. Rubbing in gently and repeating twice daily can help clear up mild acne as well as balancing oily or dry skin.